How do you make sure the contractor is the right company for the job? The answer will come from a few criteria that the contractor will meet or fall short of during that interview. However, we've compiled a few basic questions to make sure that you know what to ask of a general contractor before anything is signed.
Do you have any references or examples of your work?
Chances are that you are not the first person that a shady contractor has attempted to cheat. An ethical contractor will take pride in the work that they have completed. Oftentimes carrying a scrapbook or similar literature that contains pictures and detailed plans of some of their client's bath and kitchen remodel jobs. Ask a contractor to see such material concerning completed projects, or for phone numbers or references and past customers that can vouch for their work. A contractor that hides this information, or is reluctant to give up the contact information of clients past should raise a caution flag. Don't you want them to perform a home renovation for you that they shouldn't be proud of?
Can I see an itemized list or contract of the materials and labor involved?
Year itemized projection of what the home renovation will cost in terms of supplies and time spent on each task should be one of the first questions asked. Before the in-person consultation, ask to see the contract for a previous, similar job the general contractor has completed. If they wish to see the project and have the consultation first, allow them to goal DO NOT SIGN ANYTHING until you have that itemized contract. You're looking for transparency in how time and money will be spent, also foresight in what the project will require.
What certifications do you carry?
In most states, commercial remodeling and general contracting can only be performed by certified professionals that have been granted state licenses. Learn your state's laws, and ask to see any certifications that the contractor is required to do business. Also, see if the contractor is registered with reputable business or trade organizations such as the Better Business Bureau.
Don't fall prey to empty promised and has a good sales pitch. Be respectful, goal take a pro-active attitude to your consultation, and you'll be showing off your new house design to friends and family within few weeks.
Why Creating Your Own Written Estimate Is Important?
Whether you want your gutters changes, or want something fixed, or you just wanted to improve the look and feel of your home, you need to always ask for written estimates for the home renovation project. Understanding written estimate can be daunting most of the time, but you're getting work to your home done without this, you may be making a huge mistake. Written estimates will also tell you what type of contractor you are hiring. You can measure their knowledge on the project by looking at the estimates they came up with. You can also predict how diligent they will be if they finish your project by looking at their written estimates. This article will help you learn to dissect the important parts of a written estimate, and maybe how you create your own before you start a project.
1.Time-table– Study how long will it require for your project to be accomplished. It is very essential to determine how long will your contractor work vis a vie the size and scope of your project. You can create your own timeline and schedule that will show how long will it require contractors completing the actual specified work, then compare the estimate submitted to you and the one you just created. Make use of your scheduler to tidy up the actions required to get the job done. Remember this information can be searched through the internet (contractor websites, product review sites, home improvement blogs, etc.)
2.Costs– Determine how much will it take for the project to be done. Know the price of the materials required to get the job done. Include the cost of the subcontractors just to be sure. Also, you can make use of your time-table to determine the number of hours you are likely to have to pay your contractor and their workers. Include the prize of any kind of insurance coverage they may have to do this type of work.
3.Estimate Write-up– This should also record labor, subcontractors, warranty, and rentals. Labor should include your employees' work as well as your own. Rentals should definitely be included on your record since this also created a negative cash flow on your budget. If the contractor wishes to charge a special type of warranty, you should also include this on your estimate write-up. Don't forget when you write all these expenses down to categorize each based on what expense will it belong (e.g. Labor, materials, sub-contractors, warranties, rentals, etc.)
Remember, when comparing estimates on any home improvement projects, for example, costs usually differ geographically and same with materials as they are always tied up with the current economic climate. Comparing estimations are often only applicable for a given period. You can use previous estimates only to influence your decision-making and expectation setting but not really as your primary basis.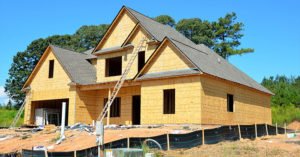 How to Finance home renovations?
Renovations can have a significant impact on the value of your home. In addition, with home improvements you can also improve the energy efficiency of your home, making your home more environmentally friendly while giving you access to a range of discount provinces and federal. However, these improvements can also be very expensive if you do not know how to finance your renovations. Fortunately, there are several options available to you.
Credit
Credit cards are the most common form of financing available to homeowners. Just by paying for the renovations means of credit that you can repay as much or little of the principal every month, they are often of high-interest rates. Credit cards are also convenient with respect to the purchase of supplies for your home renovation, but many people prefer not to rely on credit to finance major expenses such as renovations.
Loans
Bank loans are simple and offer better rates of interest than credit cards. The refunds are fixed, and you can often negotiate a monthly payment that not too much your budget. However, your bank will likely need some sort of warranty before you will be approved. If you have equity in your home, you should easily get approved for a loan. In fact, home equity loans often have lower interest rates, making them ideal for the financing of home renovations.
A personal line of credit
A line of credit is somewhat a cross between the financing of loans and credit card financing. Personal lines of credit often have interest rates than loans, but lower than credit cards. Repayment schedules are also more flexible for lines of credit than bank loans, so this type of financing is often ideal if you do not know how much you can pay each month. With a line of credit you can simply pay your minimum or even the whole of the balance based on your financial situation this month there.
Mortgage
Refinancing your mortgage is another option available for the financing of home renovation. Your payments will be spread over the duration of your mortgage, and the interest rates tend to be more reasonable. However, your access to finance will depend on the estimated value of your home, and you can incur legal and appraisal fees. The refinancing is more suitable for renovations on a large scale; While credit cards, bank loans and lines of credit are most appropriate for minor renovations.
Funding regardless of the option chosen, it is important to carefully examine your monthly budget before going ahead with the renovation work. Especially if you intend to remortgage your home or use your home as a guarantee against single, opens you to the risk of losing your home if your income is reduced for some reason any. Nevertheless, with careful planning and taking into account, there are several options of financing appropriate and easy-to-handle to the homeowners.
//// 29-06-2023